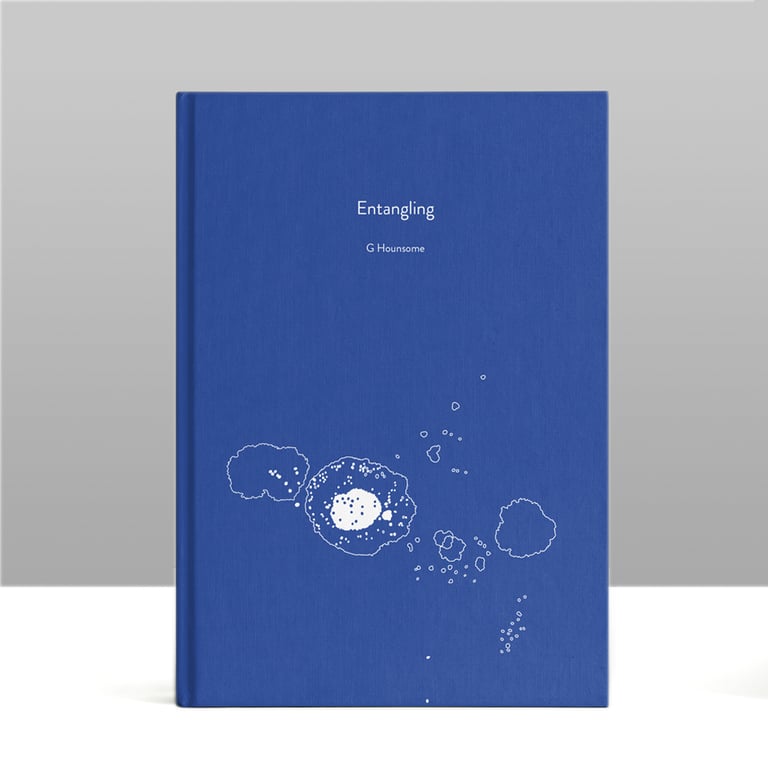 An anthology of words and illustrations that explore themes and narratives in response to climate change.
George says about Entangling:
The book has over 180 pages of Illustration and writing, and is the culmination of around three years work. It is an exploration of ideas around climate change, and our connection to nature. Research and field trips to the USA and Europe have contributed to the development of ideas and imagery around this theme, and the project has evolved organically. The final outcome is a 200 page collection of imagery and words, intended to encourage thought and contemplation about our interaction with nature and the environment
Litho printed on Munken Polar White 150gsm paper, cloth bound in ultramarine blue with white foil blocked cover.