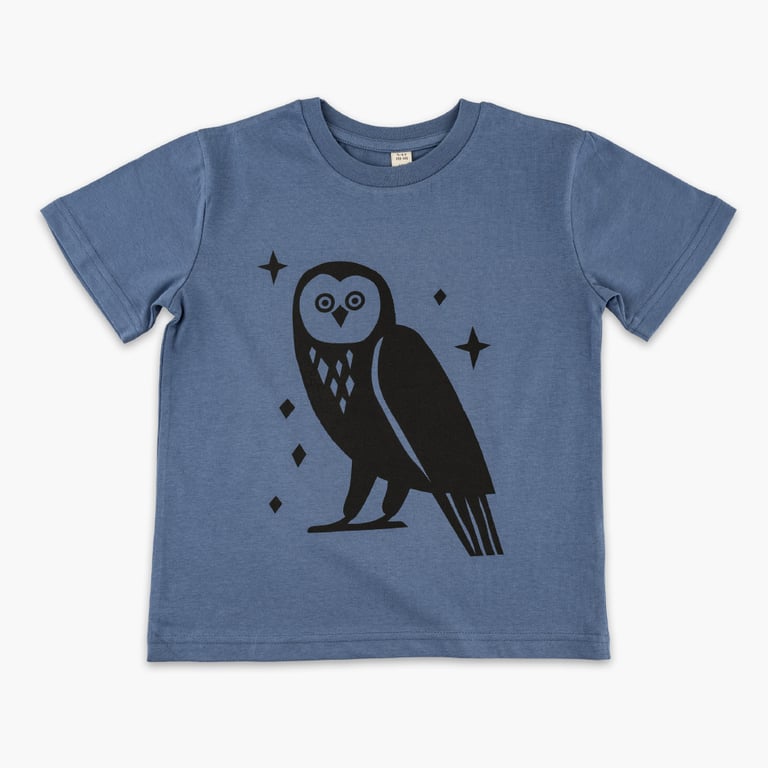 Owls! Here's our Owl t-shirt for youngsters who like being in the woods, staying up late and hooting at each other ;)
Hand screen printed in velvet black on soft, dusky blue 'Earth Positive' t-shirts.
The t-shirts are 100% organic Fairtrade cotton, produced ethically, sustainably and responsibly and are climate neutral. And they're printed by us, with water-based ink, here in Bristol, UK.