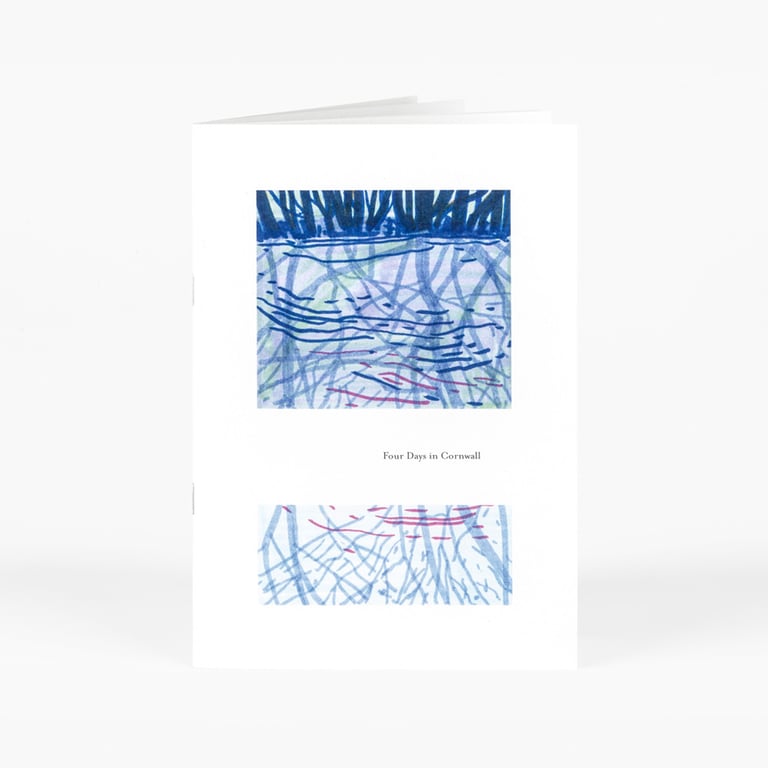 Four days in Cornwall is an visual reflection on a short holiday in Cornwall in anticipation of a new year. The illustrations and text record the journeys and activities of the four days with a particular emphasis on the environment and space.
It is a celebration of the simple enjoyment of being with friends in a beautiful location.
A5 size (14.8cm x 21cm) printed in the UK in full colour throughout on 100% recycled stock (250gsm cover and 140gsm interior pages), with an illustrated, uncoated cover. Staple bound.