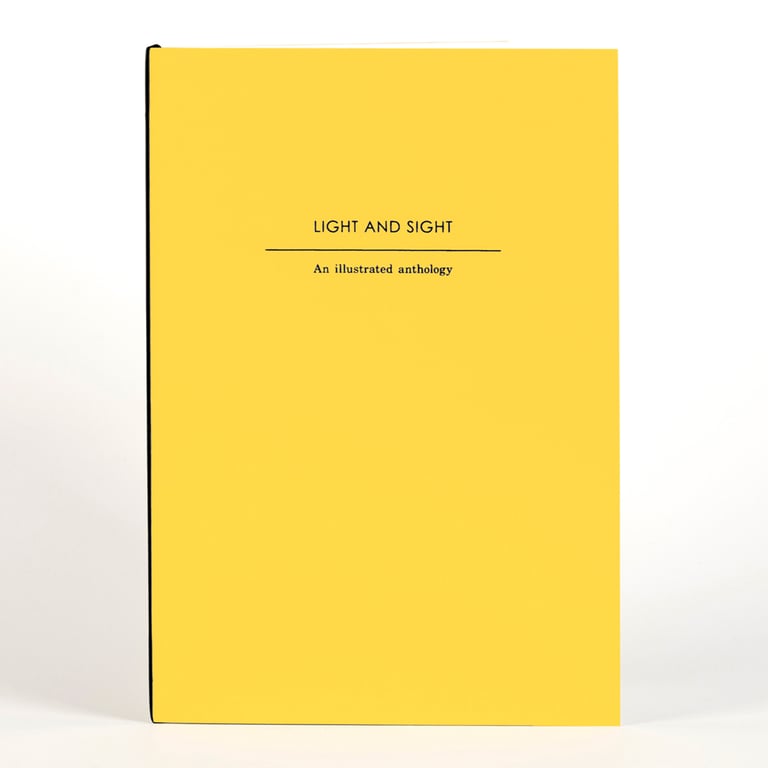 In the Spring of 2013, we set off on an adventure to Kristiansand in Norway. We were artists in residence at AdgerKunst and stayed in a wooden clad house in neat Norway with alpine trees and mountains and lakes. We had the best time. We met some truly lovely people and enjoyed the wonderful great outdoors and some unexpected fine weather. Whilst there, we produced the words, images and layout for a book: 'Light and Sight'.
The book is an anthology of short narratives, factual texts and imagery that consider the human condition in relation to the effects of light.
The book is silkscreen printed in a first edition of 35 copies.
The interior pages are Mohawk and the cover is Colorplan Factory Yellow. The books are bound with a thin black band and measure 16 x 23cm.